Early 2015 update
A lot of things has happened
Happy new year to everyone!
I have been very busy doing a lot of different things last autumn and now in the beginning of 2015. Finally I had some time to update here as well
A look back on the year 2014:
This year has been a very productive year. I've been able to do and be a part of many interesting projects. All the way from building Finlands first 4K outside broadcast van to exploring Wooper Swans, Curlew and black grouse nesting behaviors. I've made a couple of trips to Lapland exploring new wilderness areas while shooting for different projects.
Apart for some not so frequent workshops and some lecturing at a polytechnic school I've been more of less gotten my financials in order, only from jobs that are in my own field of work. This is the first time I've been able to more or less fully concentrate on the filming work since i started studying media in 2005. 10 years, that's a pretty long time.
As a some kind of award for the work I've been doing this year I got the youth art stipend in my home city. This is not something you can apply for.
If I've understood it correctly, it's a group of people working professionally in the field who votes for one person per year to get it.
I would like to thank those people and others around me for the support. Thank you! I really appreciated it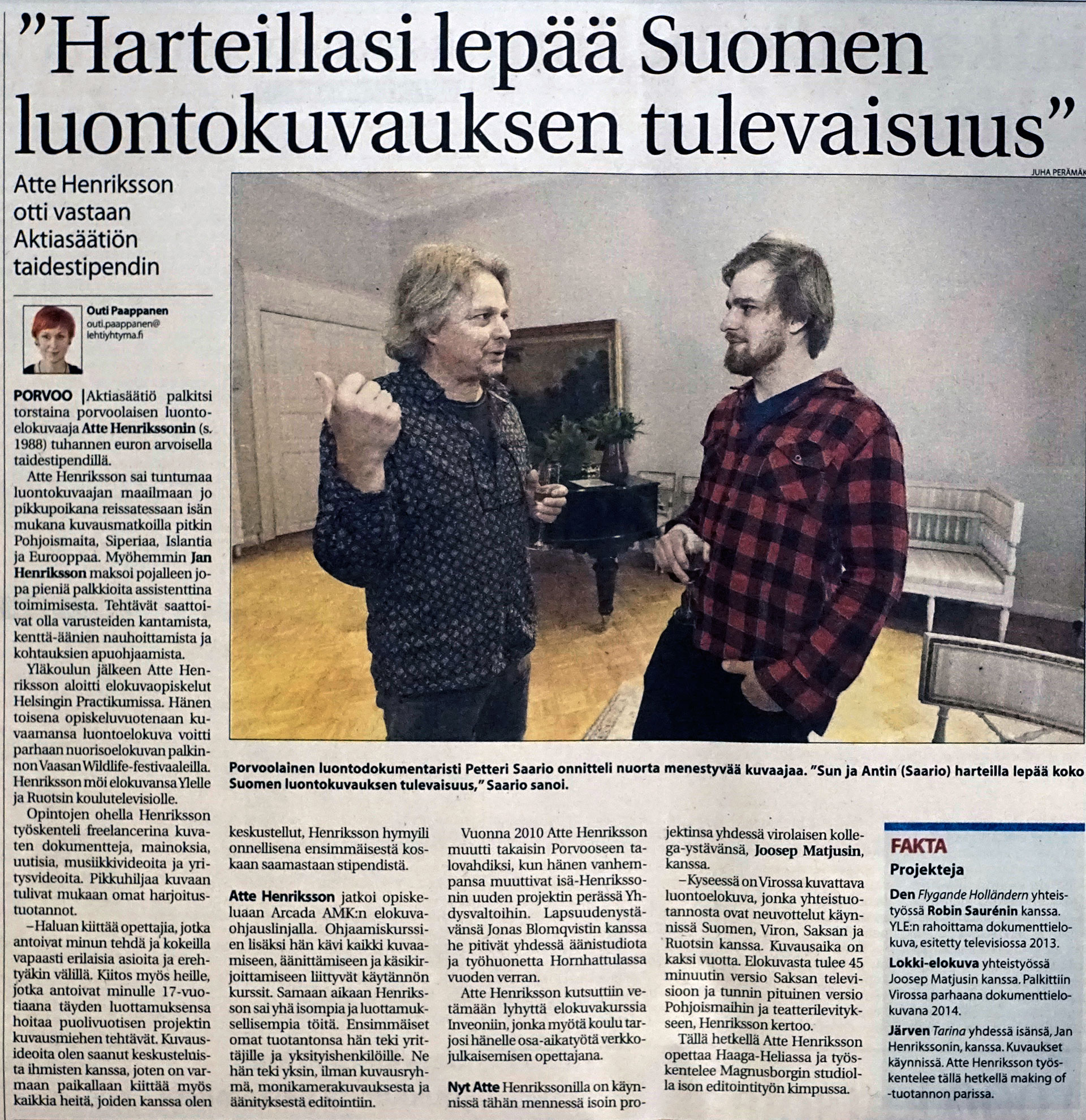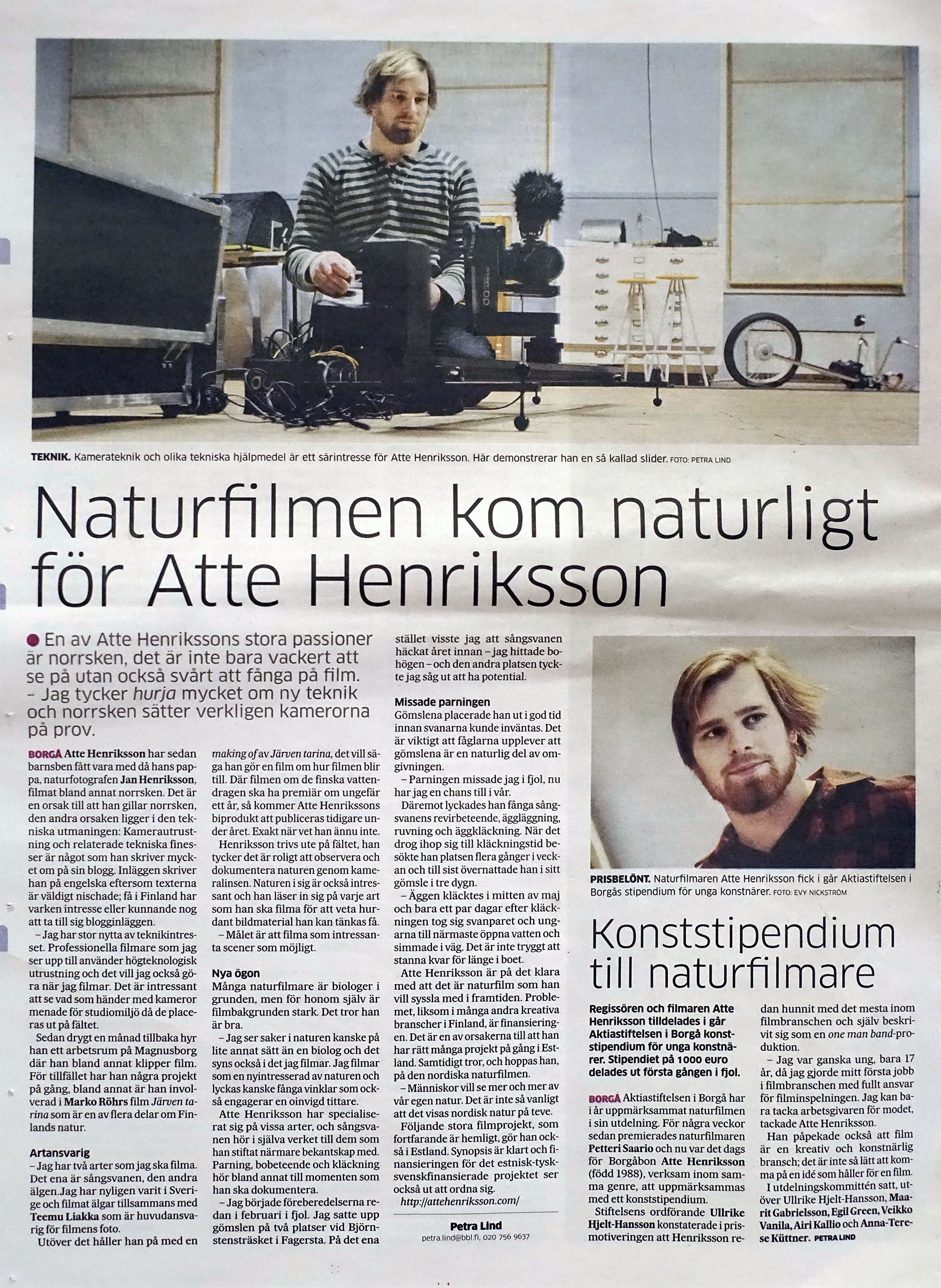 Due the stipend I got some visibility in the local news papers and radios. This was very nice as well. When the local radio was at my office interviewing me they saw these drones I've been so fascinated about lately. Just a week ago they called me again and asked if they could make a short story about these. I agreed and we went out one sunny day to do some aerial filming and interviews. Sadly I had some technical problems with the camera that day so I had to redo the shots at another day. The weather was not as good as the last time but at least something got stuck on the sensor.
Here you can read more about it, watch some photos and look at the aerial video: http://svenska.yle.fi/artikel/2015/01/15/sa-har-har-du-aldrig-forr-sett-borgbacken
And my own article here
I will soon go back to Estonia again and start preparing for the next project together with Joosep Matjus.
More about that later.